T H E W E S T P O R T M U S I C S C E N E
LOCAL ALUMNI MAKE GOOD MUSIC
Some of us succeeded in the music business and some are still putting vibes out there. The following are Staples Alumni who are still in love with music and make it.
ALAN MANDE (63) – Fillmore East Sound Engineer: 1969-1970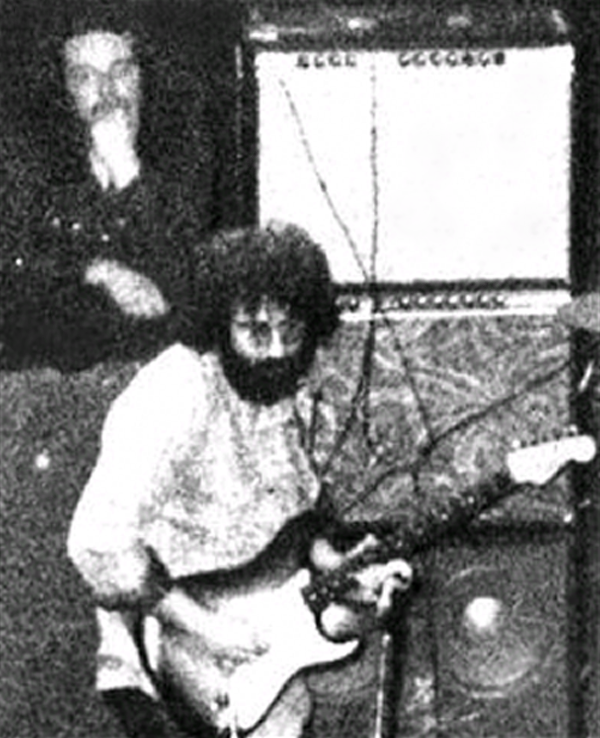 One of Barry Tashian's classmates, Alan Mande took his Staples Players and Westport Country Playhouse stage skills to join Bill Graham's NYC Fillmore East sound crew. He is seen here making sure Jerry's picking sounds just right.
My brother, Alan Mande Staples (63), was the Fillmore East sound engineer in 1969-1970. He was there for many of these shows. He enabled my band mates and I to attend dozens of Fillmore concerts including such legendary shows: Jimi Hendrix Band of Gypsys New Year's Eve show 1970, Grateful Dead, Allman Brothers Feb 1970; CSN&Y Four Way Street sessions June 1970.
– – Jerry Mande (72)
BRUCE COVIELLO (70) – BASSIST & PRODUCER
The Bruce Coviello Group plays; jazz, standards, soul, R&B, pop, and a little country for your listening pleasure, serving New England. Support them on facebook.
DAVID GIARDINA (70) – GUITARIST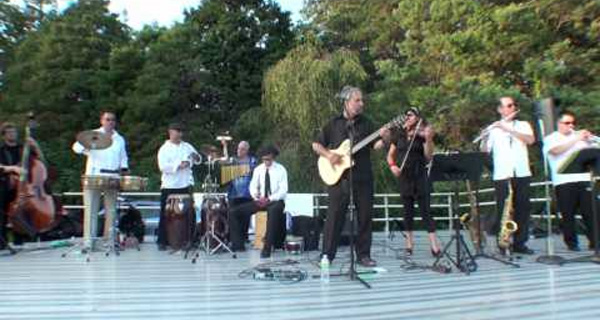 Pictured: David Giardina Goza Latin Band
Dave received his B.A. from St. Anselm College, He has also studied at Longy School of Music. With roots in the sixties folk-rock culture, Dave studied classical guitar with Sharon Isbin and Philip Defremery, Jazz with Sal Salvador and Bob Kobus, Flamenco with Mario Escudero and Paco Pena (Spain). He also played in master classes for John Williams, Manuel Barrueco, Ben Verdery, Abel Carlevaro, and Oscar Ghiglia. He has been teaching for many years on the faculties of Trinity, St. Joseph and Manchester Community Colleges, as well as privately.
Dave is an award recipient member of the CT Commission on Culture and Tourism, performing extensively throughout the Northeast at schools, bandshells, major festivals, First Nights, clubs and both Connecticut casinos, as a soloist and with various ensembles he has formed such as; Fiesta del Norte, Bamboleo, Goza, and the Typsy Gypsys.
His compositions are featured on two releases by the CT Classical Guitar Society of which he is a founding, professional member. His latest release, Fiesta Grande, features music of Mexico. Dave performs and teaches in the following genres: Classical, Latin Jazz, Standard Jazz, Blues, Flamenco & Mariachi
Considered a versatile, superb performer by other musicians, Dave expresses an irresistible toe-tapping energy as effortlessly as he traces a delicate melodic line. He brings to each performance an extensive repertoire and years of training in different traditions—the clarity and precision of classical technique, the explosive and exotic sound of flamenco, the smoothly shifting harmonies of jazz, the exuberant energy of traditional Latin music and the classic power chords and riffs of rock 'n roll.
STEPHEN WALL (70) – TENOR, PRIMO UOMO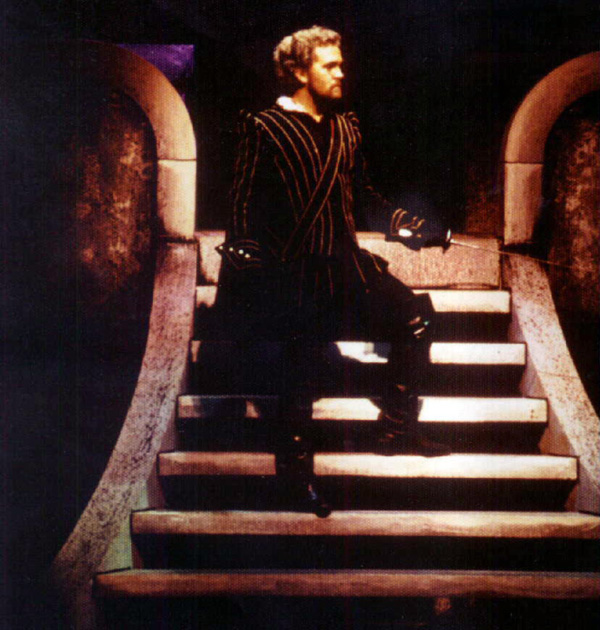 Stephen Wall attended Indiana University where he was a student of Walter Cassel. At the Hartt School of Music he received his MM in opera performance. He was a finalist in Seattle Opera's 1981 Young Artist Program competition and made his main stage debut there in 1984 and has been featured there in 22 leading and supporting roles for the past 28 years. Opera News cited his 2004 performance in "La Fanciulla del West" as exceptional. He performed with the Portland Opera, Utah Festival Opera, and Tacoma Opera; and soloed with the symphonies of Seattle, Vancouver, Spokane, Everett, Bellevue, Yakima, Pendleton, Great Falls and Sapporo, Japan; and appears on many recording of the oratorios of Handel and Bach. Stephen has served as music director for more than 20 music theater productions in Western Washington. After teaching at Pacific Lutheran University, he now coaches many of Seattle's most promising opera talents.
Rest assured he is planning another reign of terror for 2015.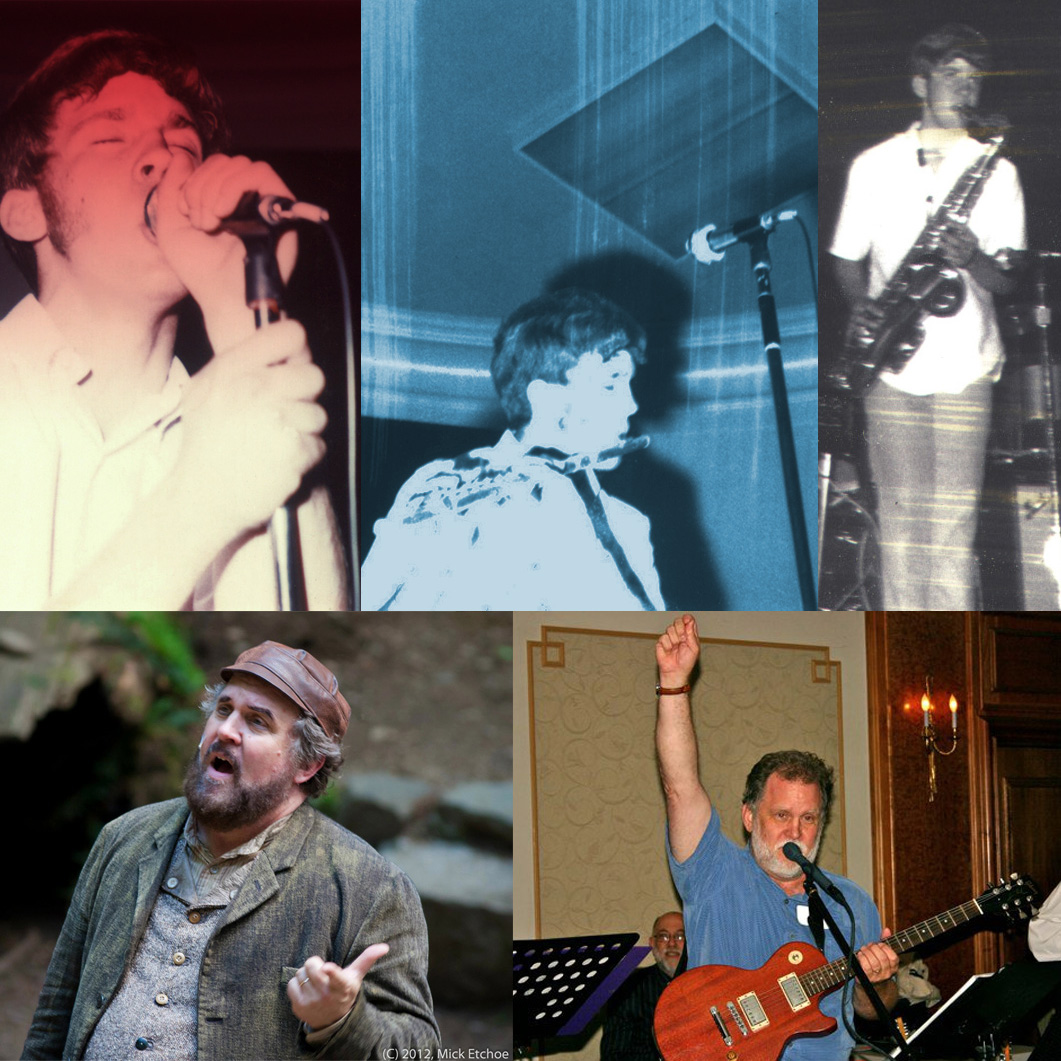 JEFFREY DOWD (71) – TENOR, GUITARIST, ARRANGER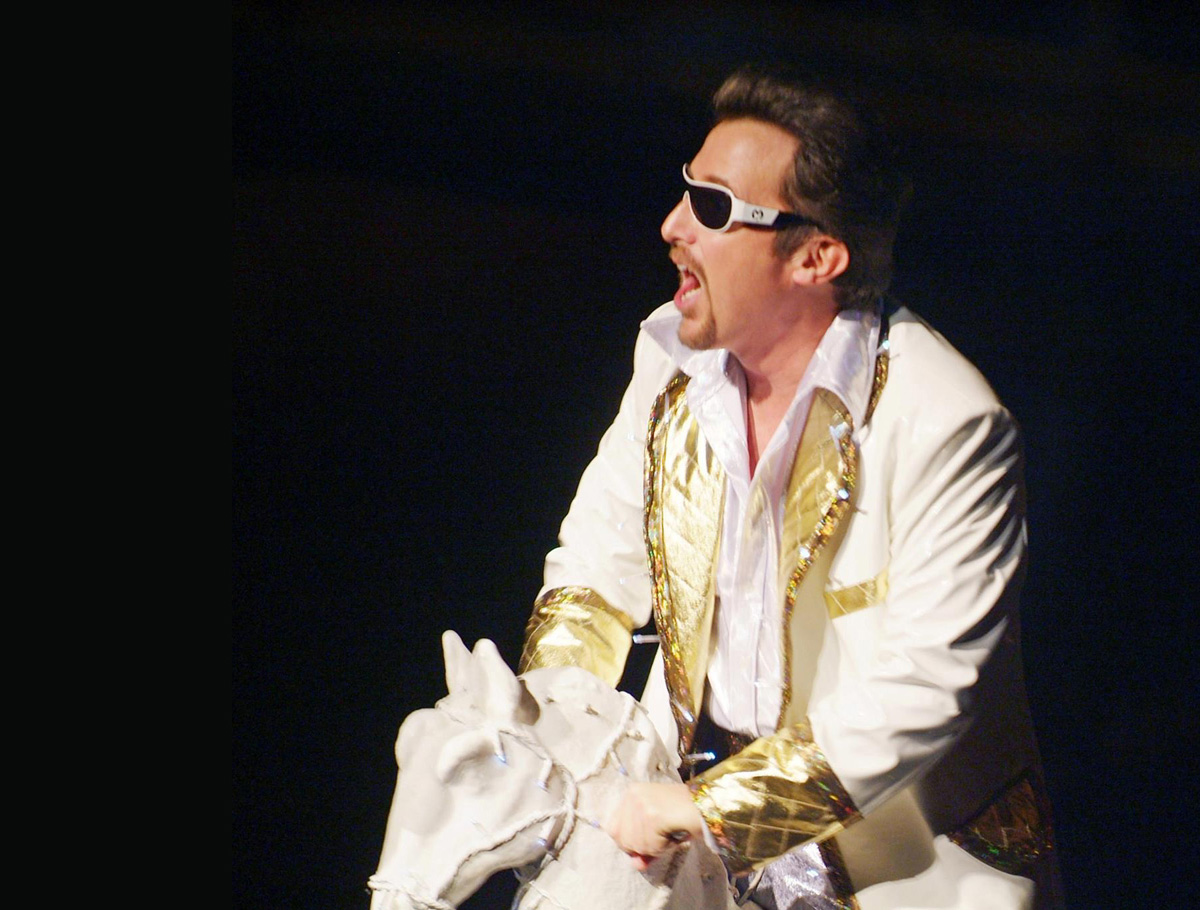 Jeffrey Dowd attended Coe College and Yale University, receiving his Masters Degree at Indiana University, where he was an assistant instructor studying voice with Margaret Harshaw. Jeff's operatic repertory encompasses many major roles in modern opera productions throughout Europe. He and his bride, Maren, live in Germany,
In the 2011/2012 season he's performed in all three opera houses in Berlin, singing in Die Verkaufte Braut in his debut at the Staatsoper, in Carmen and Rusalka at the Komische Oper, and "jumping in" as Laca in Jenufa at the Deutsche Oper Berlin as well as singing several major Wagner roles at the Aalto Theater. In December 2012 Jeffrey Dowd will portray Bacchus in a new production of Ariadne auf Naxos at the Aalto Theater.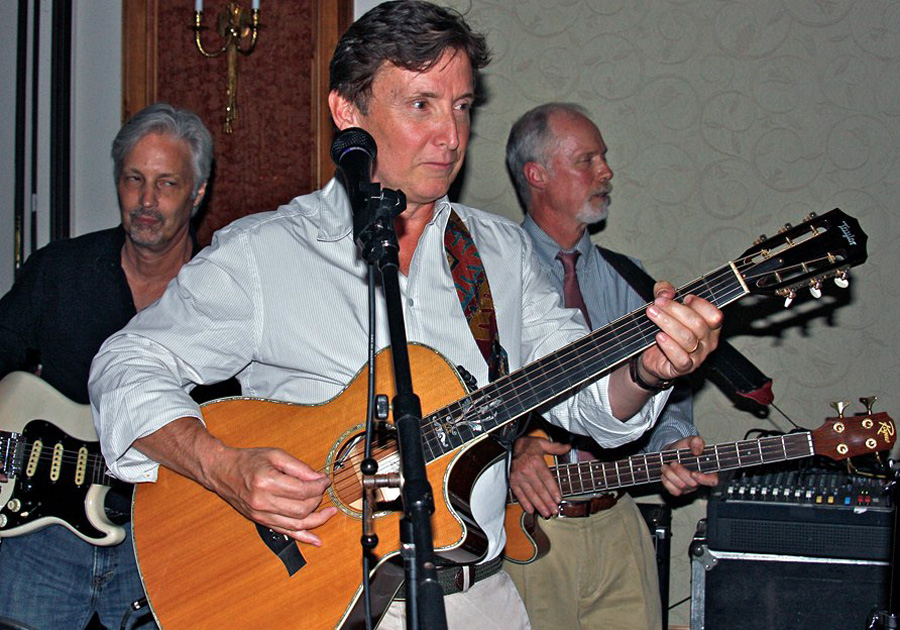 Jeff bluesin and rockin in the large Class of 1971's 40th Reunion Band, 13 August 2011, comprised of: Mike Mugrage - guitar, Jeffrey Dowd - guitar, Rob McLenathan - bass, Charlie Karp - guitar, Billy Seidman, Brian Keane - guitar, Bill Sims - drums –AND– supporting backup vocals by: Bonnie Housner Erickson, Linda Satin, Margaret Hart, Carissa Simon, and Julie Aldworth McClenathan.
CHARLIE KARP (71 SORTA) – GUITARIST & PRODUCER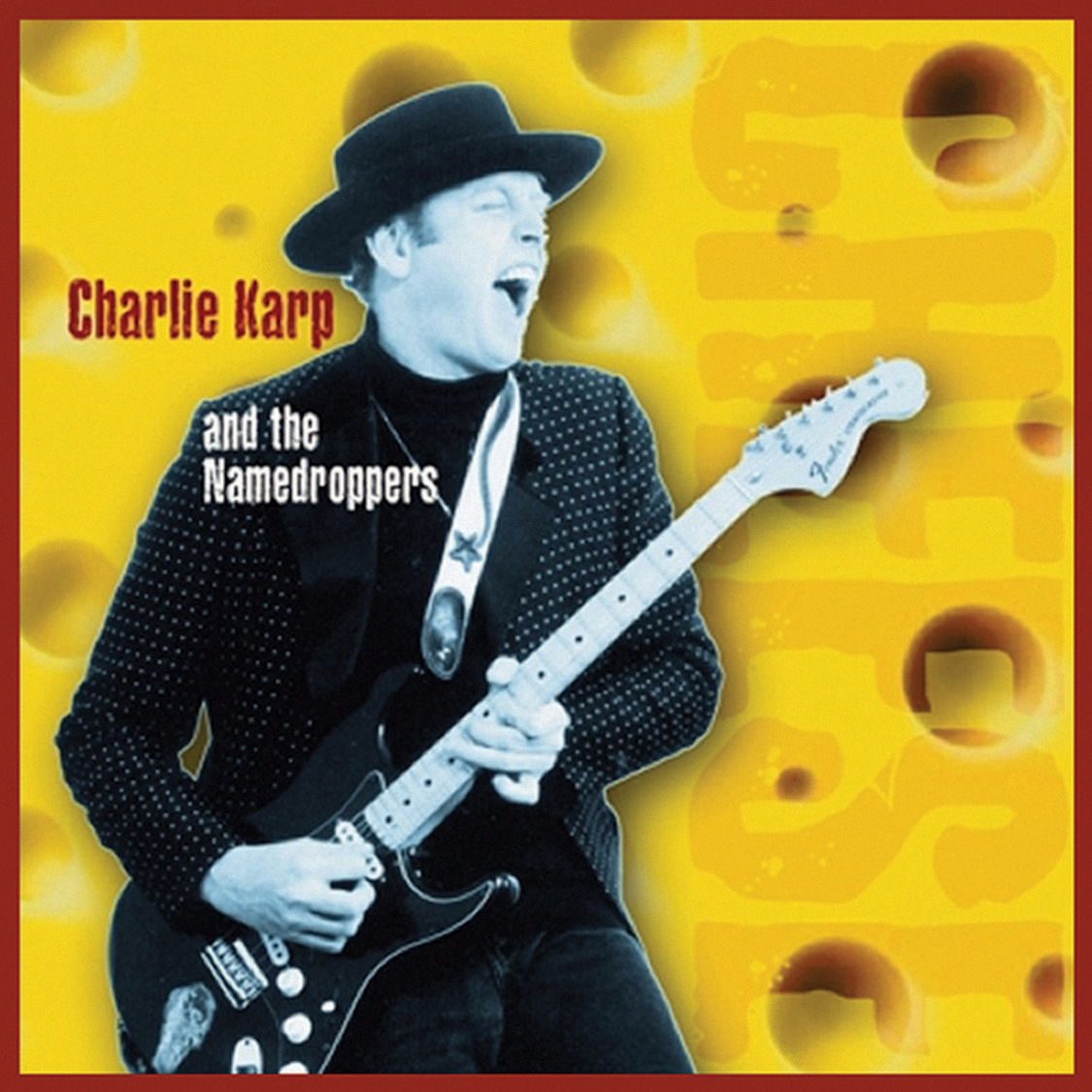 Charlie is an award-winning songwriter, singer and guitarist, did not graduate. He was wiser than that, and joined Buddy Miles Express instead, They toured with Hendrix and then cut some records. In 1972 Charlie formed his own band White Chocolate. He has a ton of professional credits, so visit his website for the whole story and upcoming show dates:
"At his studio in Fairfield, CT, Charlie teaches guitar as well as the art of songwriting. He also helps his student and other professional musicians produce their own cd's with the use of the latest software. Charlie has recorded several local artists including Shelly Mac, Ready Teddy and Jim Kempner. Providing enthusiasm along with many years of experience, Charlie puts his heart into everything that comes out of his studio."
BILLY SEIDMAN (71) – MUSICAL GURU
Billy Seidman is a NY based songwriter, producer. New business development executive in the user experience space. Adjunct Professor of songwriting at NYU.
TIM DEHUFF (72) – GUITARIST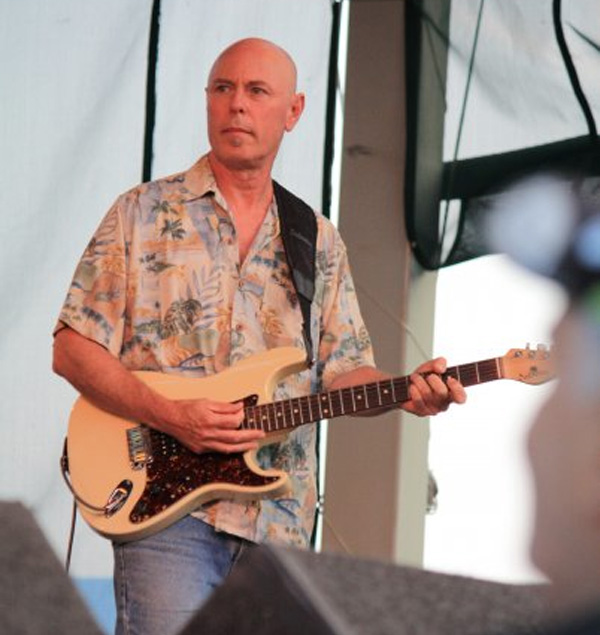 Tim is now playing with Charlie Karp.
TRACY BURROUGHS (68) – MARATHON DRUMMER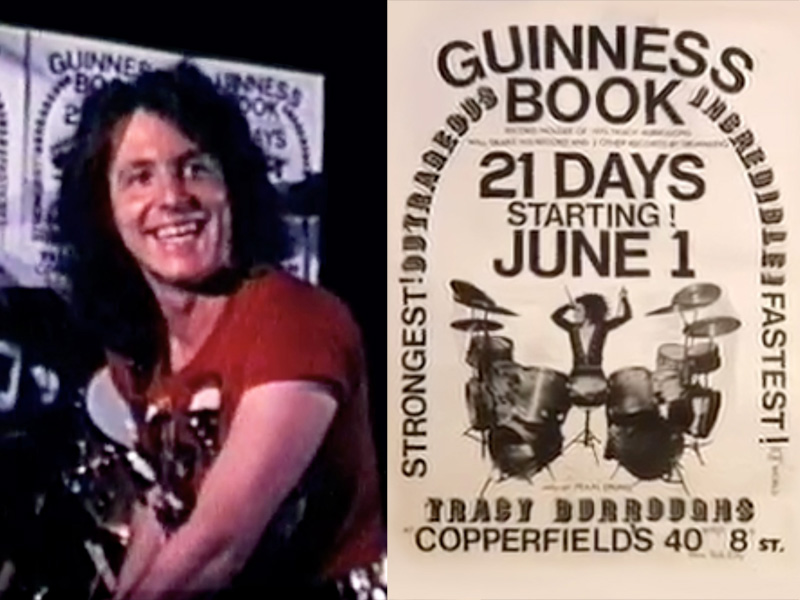 Tracy Burroughs (68) (aka Super Solo) holds two Guinness Book records: Longest drumming marathon by solo artist 1976 documented by Eye Witness News, New York. He was placed in the 1975 book for 10 days = 218 hours, and 1978 book for 21 days = 505 hours.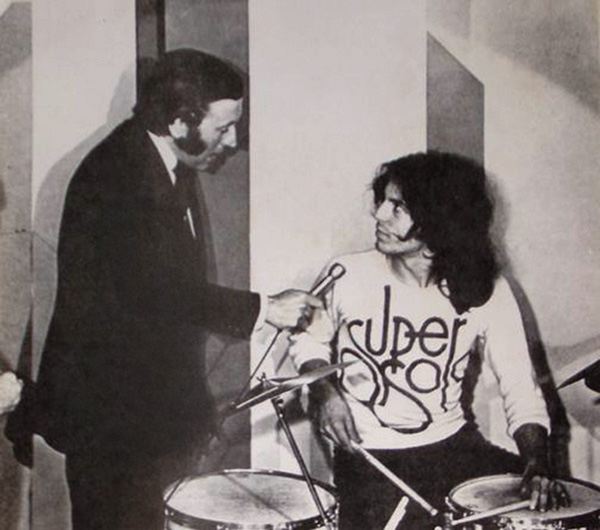 For his 1975 broadcast, David Frost Presents the Guinness Book of World Records, David interviews Super-Solo artist Tracy Burroughs. After six days of drumming, David Paradine Productions sent a limo to gather Tracy from "Tuesdays," a French themed mall below street level in Manhattan, where his performance was continuing on the sixth day. Tracy took a drum with him to keep the beat going in transit, did the interview with Mister Frost and was returned to his kit about an hour later.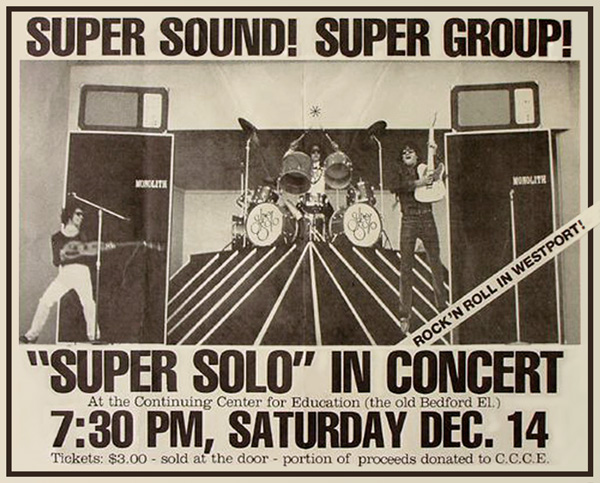 Tracy Burroughs took his Super Solo Super Group to raise money for the Continuing Center For Education at the old Bedford Elementary School on Saturday December 14 1973, accompanied by Ricky Castillo on bass and Walter Lewis on guitar.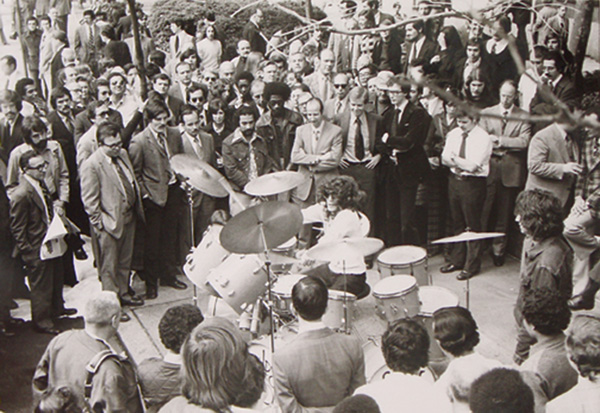 Tracy giving a Super-Solo-Serenade at Rockefeller Center to all the people who are out of work, or taking a long lunch. To brand the event, the world's largest t-shirt (32' X 50') was constructed with the SUPER-SOLO logo and placed as a carpet on the ground adjacent to the kit. This publicity stunt became costly when New York's finest handed out a $60 ticket for obstructing traffic 1975.
ROBERT JACKSON (71) – PERCUSSIONIST, FLAUTIST, TEACHER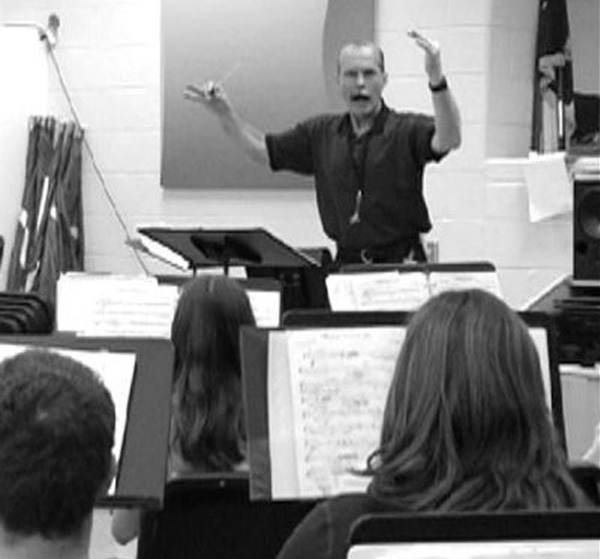 Bob graduated Berklee School of Music, Boston Massachusetts, 1977: Masters Degree - Honors - Summa Cum Laude. He has had a long career in music, owning a percussion studio, music store, Director of Bands for Morehead City Middle School, Apex Middle School, and Wake County schools, and Woodwinds Methods Instructor at Meredith College. Performing a wide variety of professional engagements for over 30 years, currently a music educator, author and clinician.
CHARLES 'CHIP' JACKSON (68) – BASSIST & INSTRUCTOR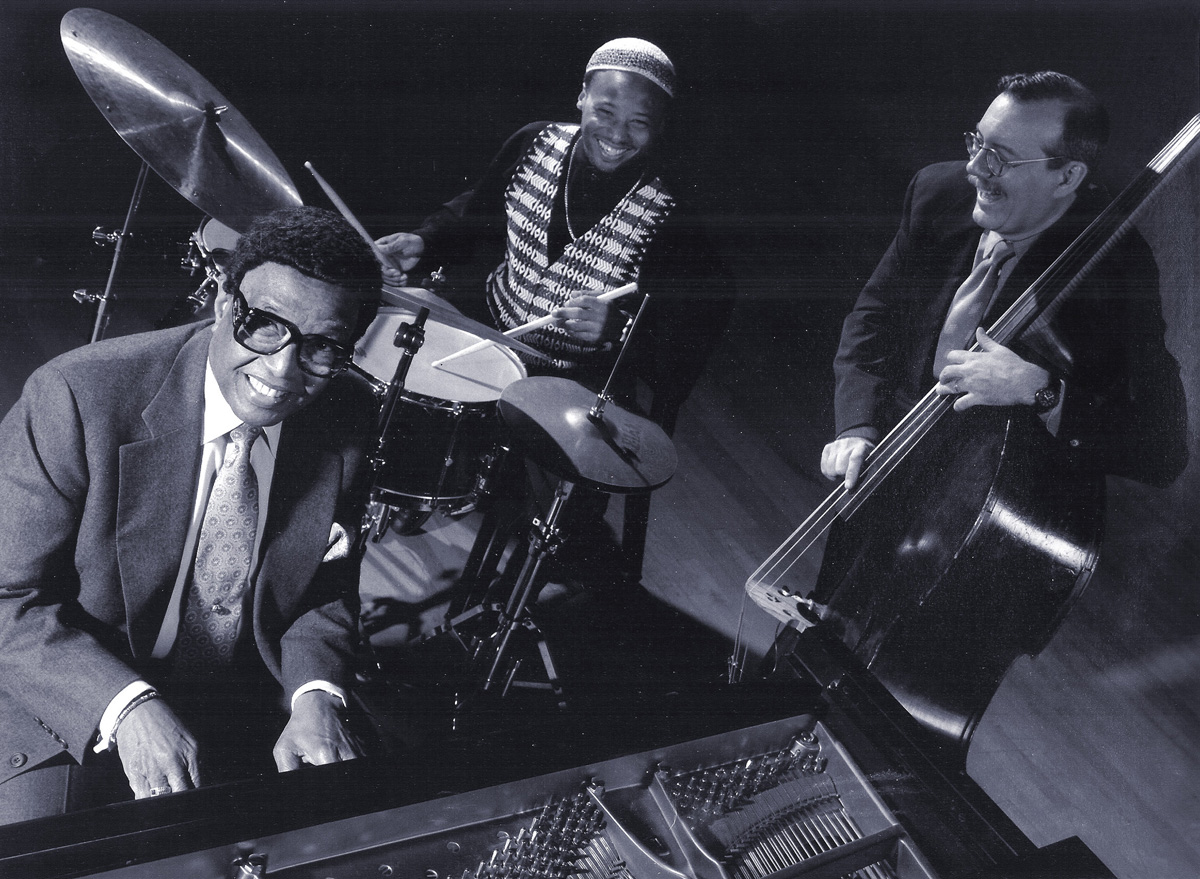 Chip pictured here on double-bass with Billy Taylor (1921-2010) - piano, Winard Harper - drums, © Jimmy Katz Photography. Taylor introduces his favorite bassist on a YouTube clip.
Chip has always thrilled us with his playing, and his professional credits go on for miles including gigs with; Chuck Mangione, The Billy Taylor Trio, Elvin Jones Trio, among other great musicians.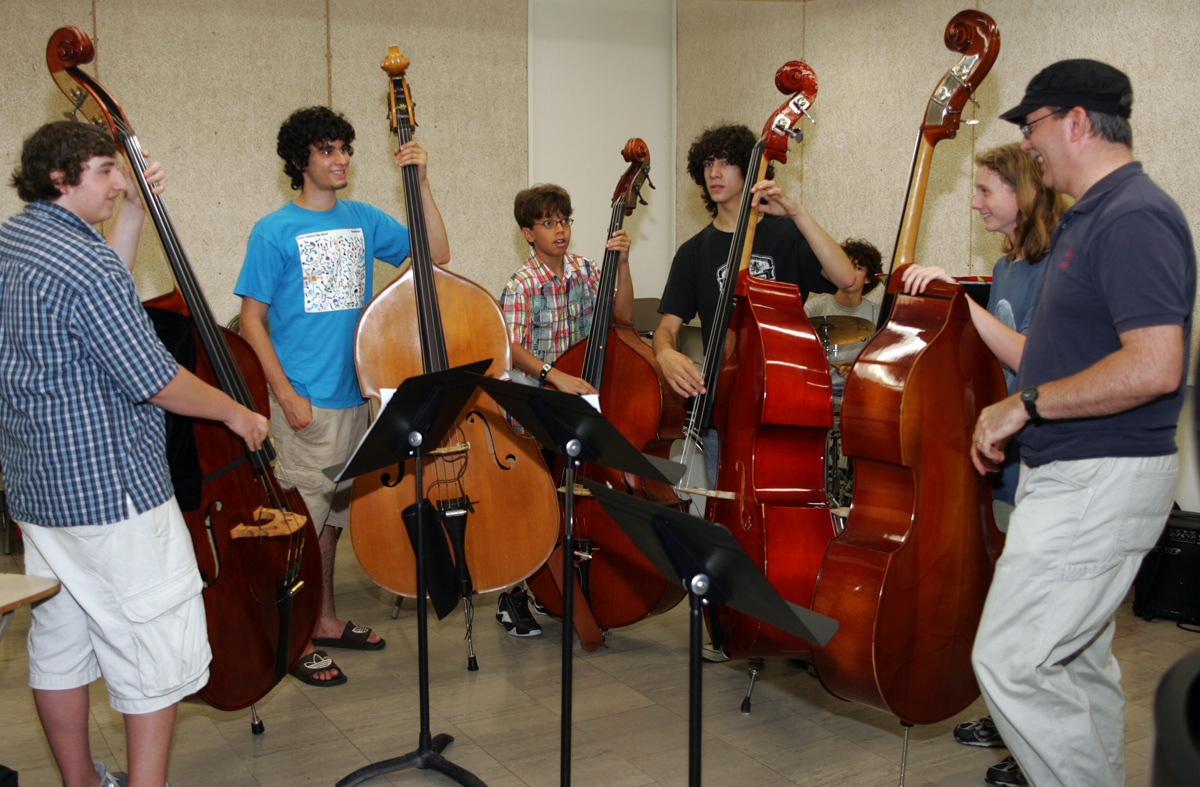 Chip with his bass students at University of Massachusetts Amherst circa 2009.
TONY PRIOR – PICKER & GRINNER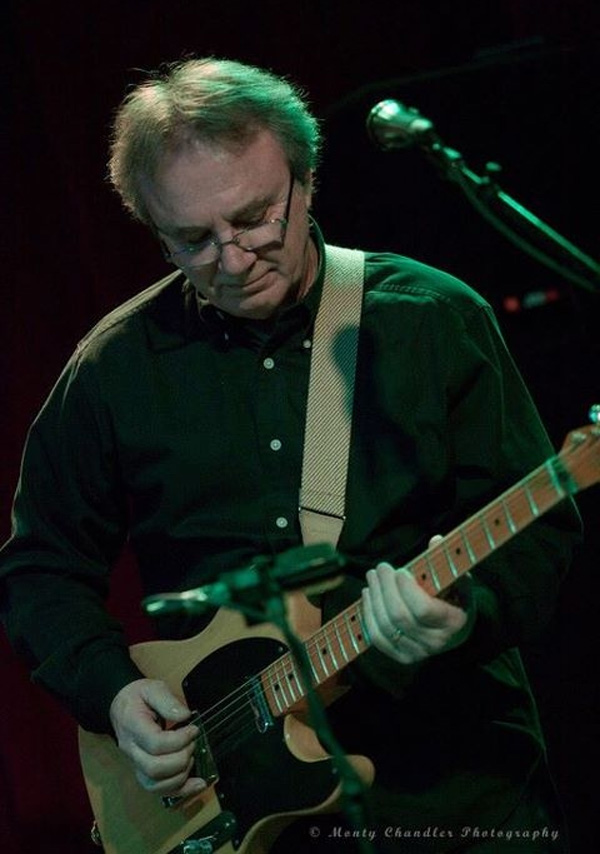 Tony Prior is currently immersed in country music, teaching guitar, playing electric and acoustic guitar, dobro, mandolin, and pedal-steel-guitar in North Carolina.
JOHN STOWELL (68) – JAZZ GUITARIST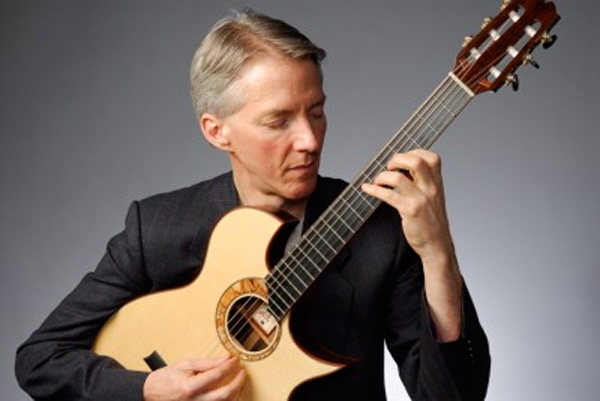 You may remember John from his escapades with the Fun Band playing with Charlie Karp and Chris Higgins of the Loved Ones. He has an impressive set of endorsements as a jazz player, touring the world and teaching. Find out more on his website.
JEFF FRANZEL (WESTON 72) – COMPOSER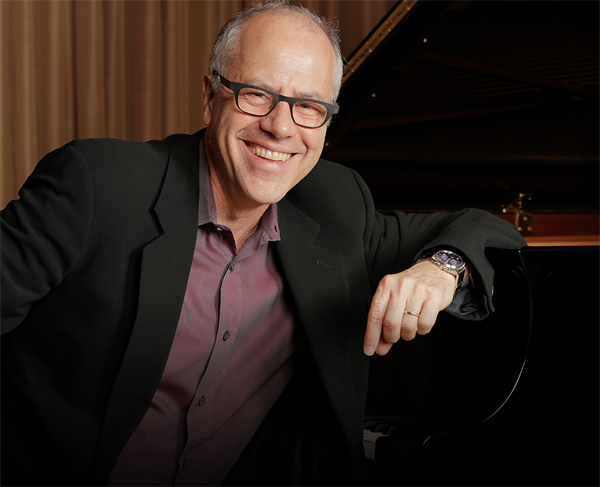 Jeff Franzel, today, is one of Westport's most successful music alums. Jeff has written pop songs for such diverse artists as Josh Groban, Placido Domingo, Hayley Westenra, Kathy Troccoli, Clay Aiken, Temptations, Shawn Colvin, 'N Sync, Dianne Reeves, Taylor Dayne, and Raven Symone. Jeff's songs have been featured on over 20 platinum albums in the U.S. and other countries. On the U.S. Billboard charts Jeff has had a #2 pop hit with "Don't Rush Me", a top 10 AC hit with "You've Got a Way" and a #1 Contemporary Christian song called "Love Was Never Meant to Die". He has had top ten hits in Japan, England, Brazil, Australia, Holland, Belgium, South Africa and Poland. - - Jerry Mande (72)
Jeff's Website: jefffranzel.com
WILLIAM BRIGGS (63) & BARRY TASHIAN (63) of the Remains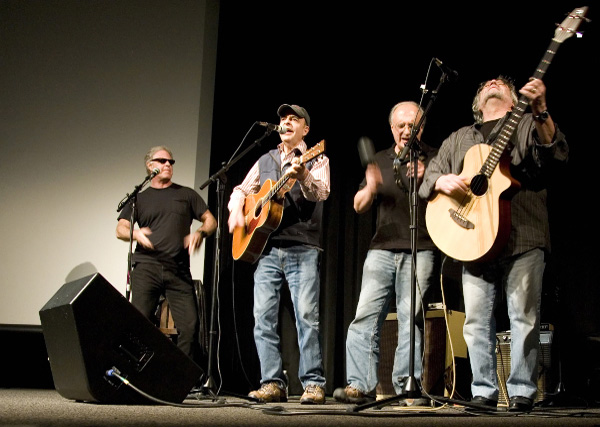 2009: Left to right: Bill Briggs, Barry Tashen, Chip Damiani, and Vern Miller performed in Providence on 3 April 2009 after the screening of the film "America's Lost Band", the story of the Remains. The film was part of the SENE Film, Music and Arts Festival held April 2-5.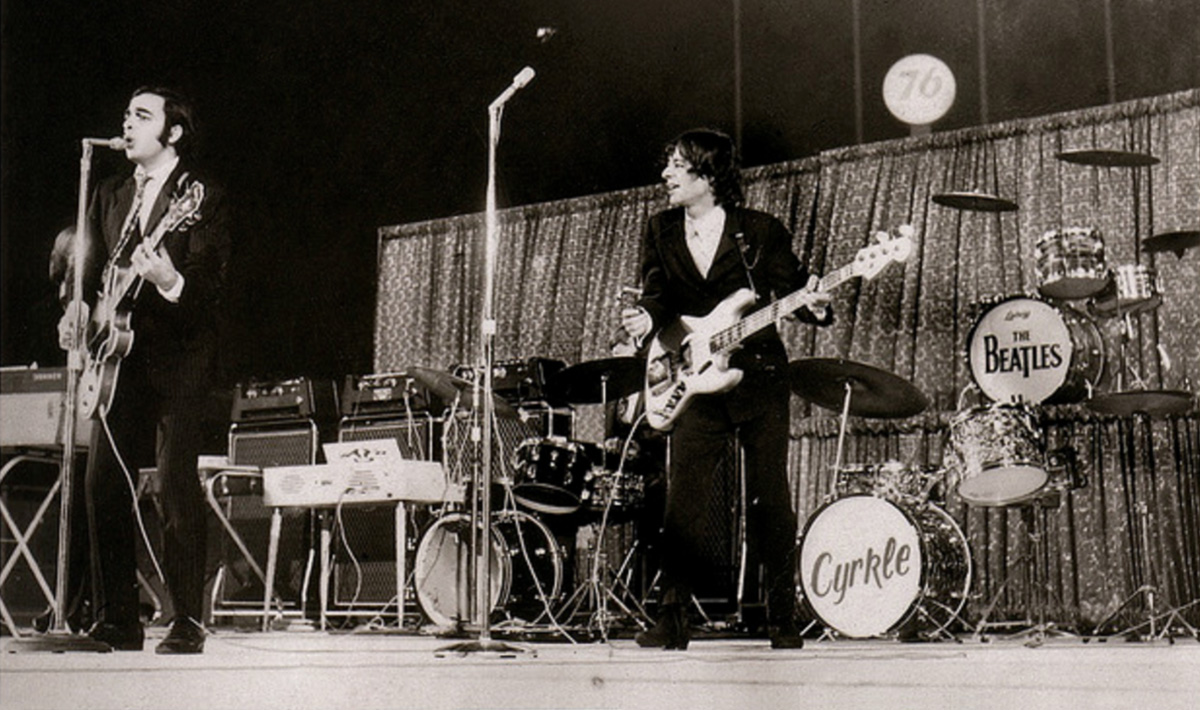 Most people think the band's most prestigious accomplishment was playing this gig on the last Beatles Tour 1966, but they have been together longer than the Beatles, and their music is just as well executed. Photo copyright © Carl Tashian.
BARRY (63) & HOLLY TASHIAN – COUNTRY DUO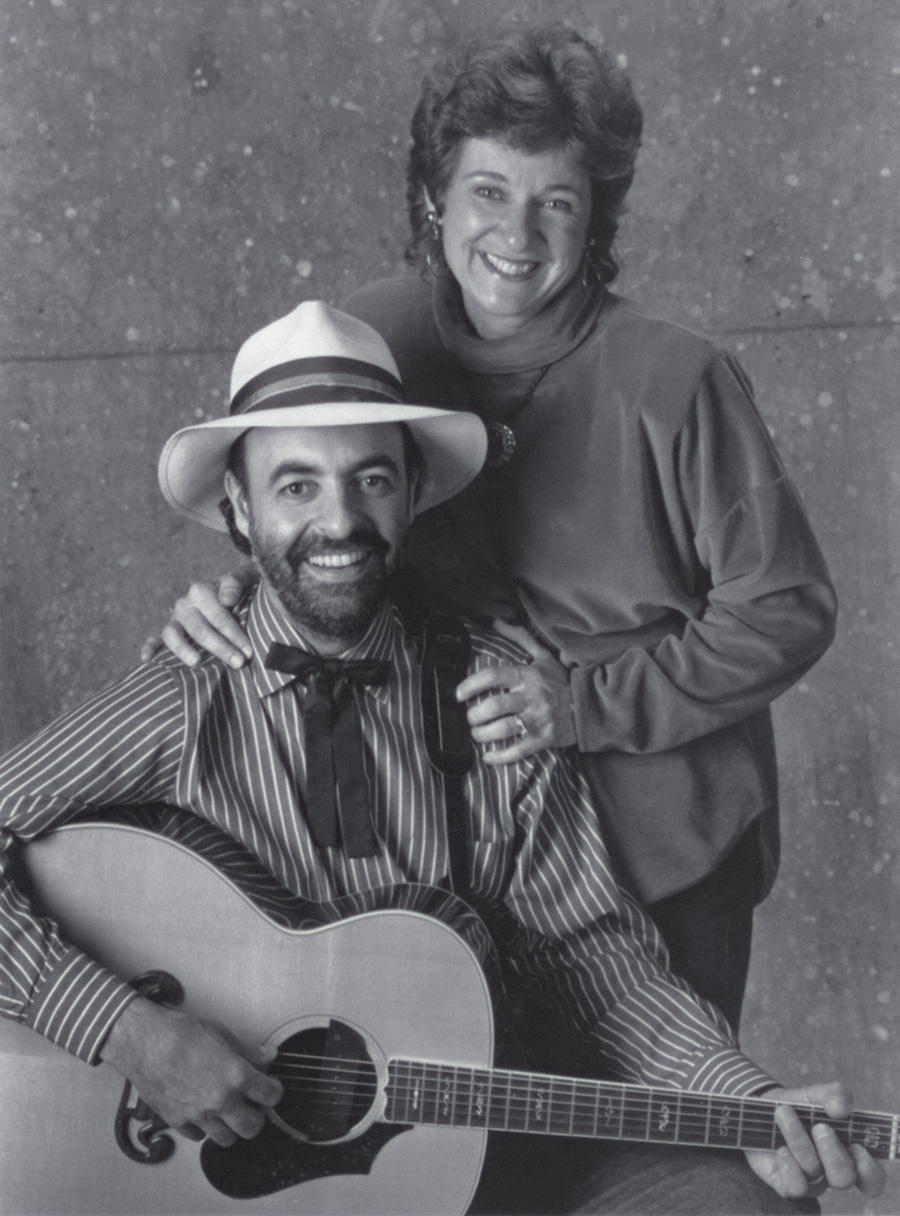 Barry has been playing music most of his life… a natural with music in his blood. In the late 60's and early 70's, Barry worked with Country-Rock pioneer Gram Parsons, The Flying Burrito Brothers, and the J. Geils Band, SInce 1972 when they married, he and his wife Holly (Terrytown NY) have been playing country music in some form, at times with bassist Vern Miller, playing and recording with Emmylou Harris, among others. They produced some great records, and have appeared at all kinds of music events and television shows such as, the Grand Ole Opry, American Music Shop and A Prairie Home Companion. The list goes on forever, so be sure to visit their website Tashian.com
LAST UPDATE: AUG 2016
MAIN TRIVIA PAGE LOCAL BANDS ROCK PROS ALUMS MAKE GOOD