Most recent news articles appear at the top of this page.
3 APRIL 2009 – THE REMAINS REMAIN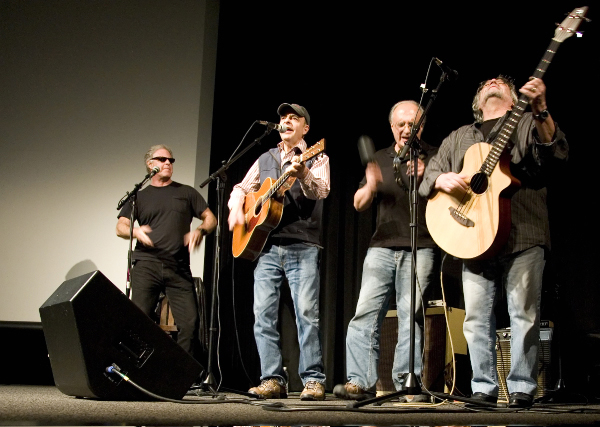 Left to right: Bill Briggs, Barry Tashen, Chip Damiani, and Vern Miller
I will always have a Loving respect for this group and it thrills me that they are still playing together on ocassion. The Remains performed in Providence on 3 April 2009 after the screening of the film "America's Lost Band", the story of the Remains. The film was part of the SENE Film, Music and Arts Festival held April 2-5. Read More
14 JULY 2007 – IMPROMPTU MICRO-MINI REUNION IN WESTPORT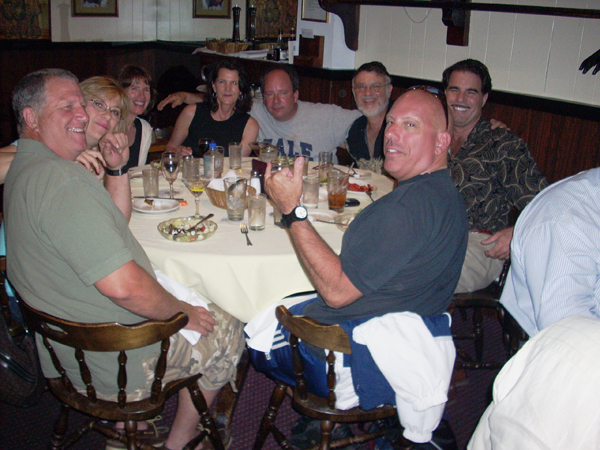 Left around to right: Andy Gai, Mary Palmieri Gai, Polly Preyer Lynch, Laura Booty Miller, Marc Bailin, Chris Kelly (74), Bob Kelly and Bill Banks; having a good time at Marios, mostly because they're drinking.
JUNE 2007 – TOM WALL STOPS PLAYING FOR A LIVING
1 JANUARY 2007: REGISTERED ALUMNI
If you are registered Stapleite and expect to receive email notices from smollin.ocm, then please be sure that your email program or ISP filtering of email will allow communiques from staples@smollin.com. This may be of particular interest if you recently changed to a new Internet Service Provider, or a new email program. You should have recieved a happy holiday email from the runion committee aproximately two weeks before Christmas.
5 APRIL 2006: FORMER PRINCIPLE JAMES CALKINS DIES (quoted from westportnow.com)
"James Calkins, principal of Westport's Staples High School from the mid-1960s to mid-'70s, died Wednesday in Martinsville, Va., of complications from congestive heart failure, author Dan Woog said today. He was in his early 80s.

"He was gratified in the final months of his life to hear from so many former Staples students and staff members, thanking him for all he did as principal during a tumultuous time," said Woog, author of the recently published history of Staples, "Staples High School: 120 Years of A+ Education."

"Jim was, in large part, responsible for giving students a voice when most high schools silenced them, and for enhancing Staples' national reputation as a creative, innovative place."
In his book, Woog said of Calkins' time at Staples: "His eight-year tenure has been called the most progressive, most important and most controversial in the school's history."
When WestportNow first reported in early December that Calkins was ill and would like to hear from past students, he was inundated with goodwill messages. (See WestportNow Dec. 27, 2005)
"I have heard from more than 200 former students, and more come in every day." Calkins said in an e-mail message. "I want to respond to each one individually, but it may be too much of a chore for me physically. I am getting quite weak."
Calkins asked that the following message be posted on WestportNow:
"To all the Staples students who have contacted me and wished me well: I want you to know how much it made me feel better that so many of you discovered and appreciated what I was trying to do as your principal.
"I am becoming weaker, so I may not get to e-mail each one of you individually, but I am going to give it a try.
"With the faculty, the students, the parents and the backing of the Central Office Administration and School Board, we together accomplished what I was told would not work.
"However we made it work, thanks to you—the students—primarily. We did have fun, didn't we? God bless each and every one of you."
There will be a memorial service in his hometown of Norwich, Conn., some time in June, Woog said."
1 MARCH 2006: WE CONGRATULATE AMY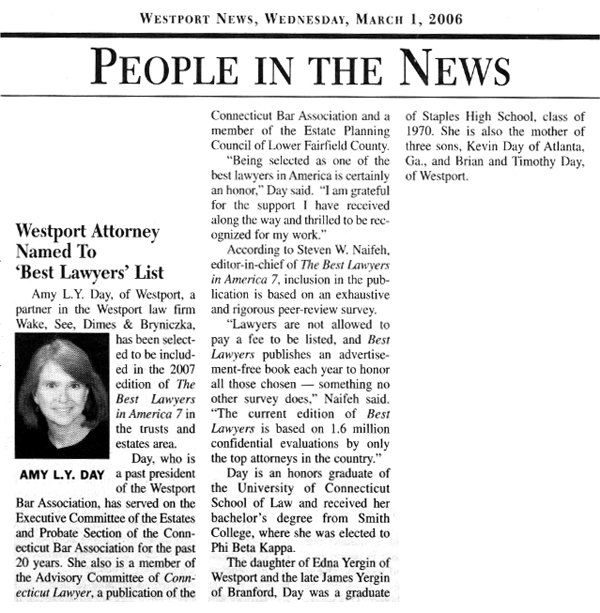 14 February 2006: 18:00
May everyone have a valentine!
For those that do not, this rather cold and inspirational digi came from Mary Palmieri's excitement for life and records a scene which will remind you of many things you love.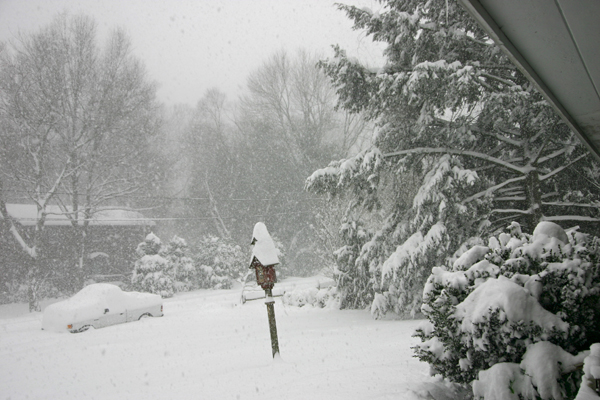 Of course you can click this pic for the big version!