T H E W E S T P O R T M U S I C S C E N E 1 9 6 0 – 1 9 7 1
Call to Staples High School Alumni classes: 1963, 1964, 1965, 1966, 1967, 1968, 1969, 1970, 1971, 1972, 1973 to add to our music history. Please feel free to send in corrections and additions to these stories. Personal anecdotes are welcome. This work is in progress so there are minor adjustments that will be made as time permits.
Westport Setting
An affluent town on the northern shore of Long Island Sound, post-war Westport was idyllic in many ways, having a wide range of natural assets for country living, and a history that starts before the birth of our nation. For those professionals that worked in New York City and did not want to live in a concrete labyrinth, it was a wonderful place to raise children, and it was also home to many immigrant families that made the New England town run.
Beatle-boots, bell-bottoms, hip-huggers, mini-skirts, suede-leather, paisley and sandals, were 'in,' Pink Panther was cool, LBJ was wearing out, and Bond was winning the cold war. MAN… can you dig all the psychedelic language and fashion spawned by the electronic explosion in popular-music? It was a cultural makeover affecting the whole world. Although we had many privileges as 60s-generation teens, we found refuge in the romance, sensibility, and wisdom broadcast over AM-radio, as escape from the failures of our parents generation to do 'what they say.' However, we should be grateful to them for the opportunity to grow up in this community, doing the best they could.
The lists of music acts are arranged by the date they were formed, or the date they performed in descending order. This page is a modest attempt to make a record of those wonderful musical activities. Purchase a pdf book documenting the whole history of concerts at Staples.

VIEW LOCAL BANDS HISTORY
THE SCHEMERS 1961-1963
THE RUNAWAYS 1963
STORMERS - SCREAMERS 1964-1966
THE REVERBS 1965-1966
THE TRIUMVIRATE 1965-1957
LOVED ONES 1965
THE WREYS 1965-1967
ROGUES 1963
THE RACKET SQUAD 1964 -1965
RECTOR JUSTIN 1965
WILD SECT 1965-1966
SAINTS 1965-1966
THE KNIGHTS 1965-1966
THE RUNAWAYS 1966
SHADOWS 1965
NOMADS 1966
THE HEREAFTER 1966
KNIGHTS 1965-1966
SMOKE 1966-PRESENT
STYX 1966-1967
THE INTRUDERS 1966
THE UNDERDOGS 1967
THE ST ELM STREET BAND 1967
STRAWBERRY FUN BAND - FUN BAND 1967
THE SHAGGY BOYS 1967
SOUL PURPOSE 1968-1969
MANDRAKE ROOT 1967-1968
THIRD RAIL 1969
GOODHILL 1969
STOPWATCH 1969
BAD OZZIES 1969
WATER BOYS 1970
KILLER WATT 1969-1972
RISE 1970-1972

JEFFREY RAHN - MANAGEMENT
GEMINI LIGHTS - LIGHT SHOWS
JEROME LIGHT SHOW
VIEW PROFESSIONAL BANDS HISTORY
LEONARD BERNSTEIN & ISSAC STERN 1964
SAMMY DAVIS JUNIOR 1964
BEAU BRUMMELS with THE TRIUMVIRATE 1965
REMAINS with TRIUMVIRATE 1966
LOVIN SPOONFUL 1966 – CANCELED
ANIMALS 1966
BLUES PROJECT with SCREAMERS with TRIMUVIRATE 1966 PROM
TOM PAXTON 1966
THE SHOWMEN 1966
*
THEE STRANGEURS with THE ROGUES with TRUCKIN MAMAS 1966
THE STRANGEURS with LOVED ONES 1966
CYRCLE 1966
YARDBIRDS with THEE STRANGEURS 1966
CHAIN REACTION 1967
YOUNG RASCALS with LOVED ONES 1967
BLUES PROJECT with RICHIE HAVENS with JEREMY AND THE SATYRS 1967
LEFT BANKE with SHAGGY BOYS 1967 PROM
BLUES MAGOOS 1967 JR PROM
PETE SEEGER 1967
•
DOORS with COMING STORM, MANDRAKE ROOT & STRAWBERRY FUN BAND 1967
LOUIS ARMSTRONG & HIS ALL STARS 1967
CREAM with SOUL PURPOSE 1968
PHIL OCHS 1968
SLY AND THE FAMILY STONE with SOUL PURPOSE 1968
SLY SOCK HOP 1968
*
SLY AT LONGSHORE 1968
ODETTA 1969
RHINOCEROS with JAMES GANG 1969
*
~ woodstock ~
BUDDY MILES THE FUN BAND with JAMES COTTON BLUES BAND 1969
SMOKE FREE CONCERT 1969
BLUES MAGOOS with STONE HAMMER 1970 PROM
*
LIVINGSTON TAYLOR 1970
TAJ MAHAL 1971
YOUNGBLOODS with JEFFREY CAIN 1971
*
COUNTRY JOE MCDONALD 1971 – CANCELED
DAVE BRUBECK with NEW HEAVENLY BLUE 1971
*
EDGAR WINTER WHITE TRASH with GOODHILL with BULLMOOCH 1971
DELANEY AND BONNIE with TIM HARDEN 1971
BYRDS 1971
*
J GEILS BAND 1972
JOHN LEE HOOKER 1972
JOHNATHAN EDWARDS 1972
BUDDY MILES 1973 (unconfirmed}
*
MAHAVISHNU ORCHESTRA with TAJ MAHAL/HOWARD JOHNSON 1973
SHA NA NA with NEW HEAVENLY BLUE 1973
*
PETER FRAMPTON 1975


THE NINES CLUB DISCOTHEQUE 1967
QUESTION MARK AND THE MYSTERIANS 1967
LEFT BANKE 1967
YOUNGBLOODS 1967
SOUL COMPANY 1967
BLUES PROJECT with THE VAGRANTS with RICH KIDS
BLUES MAGOOS
MITCH RYDER AND THE DETROIT WHEELS
VANILLA FUDGE
WESTPORT COUNTRY PLAYHOUSE – PLAYERS TAVERN
THE REMAINS with THE CRITTERS with THE MAGICIANS 1966
WHITE CHOCOLATE 1972
DIRTY ANGELS 1973
TAJ MAHAL 1974

TERPSICHORE LOUNGE under the ICE CREAM PARLOR
CHAIN REACTION 1967
STYX 1967
BOSS BLUES 1967
RAGGS INVENTION 1967
VIEW LOCAL BOYS AND GIRLS WHO MADE GOOD
ALUMNI THAT PLAY AS A BUSINESS
Diverse Music Culture
Attention should be drawn to Staples High School as a physical investment for the wave of Boomers and to enrich the community at large. The 1200 seat Auditorium had wonderful acoustics, balcony, lighting booth, and sound system. It is world-class and the first most prominent structure seen when entering the campus road. Without this facility our opportunities would have been very different.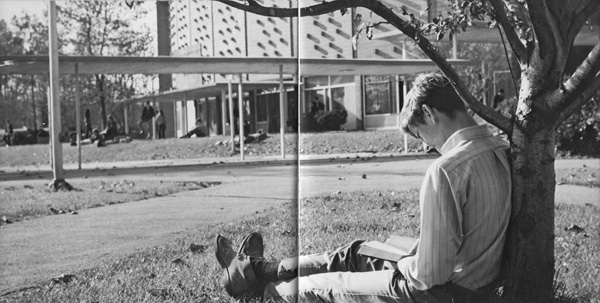 We recognize those people who gave of themselves to place positive energy into our town and the world. In addition to booking a wide variety of events at Staples High School, such as Marcel Marceau, plays, and special guest speakers, music performance was a major influence in our lives. One could hear the Yale Choir, chapel renditions of the Whiffenpoofs, and holiday Candlelight Concert annually. We also have Memories of first-class performers like: Dave Brubeck, Pete Seeger, Ferrante & Teicher, Louie Armstrong, and all were diverse inspiration to the things we could do, and the people we would become.
Mister Louis Armstrong – Saturday December 2 1967 – Staples Auditorium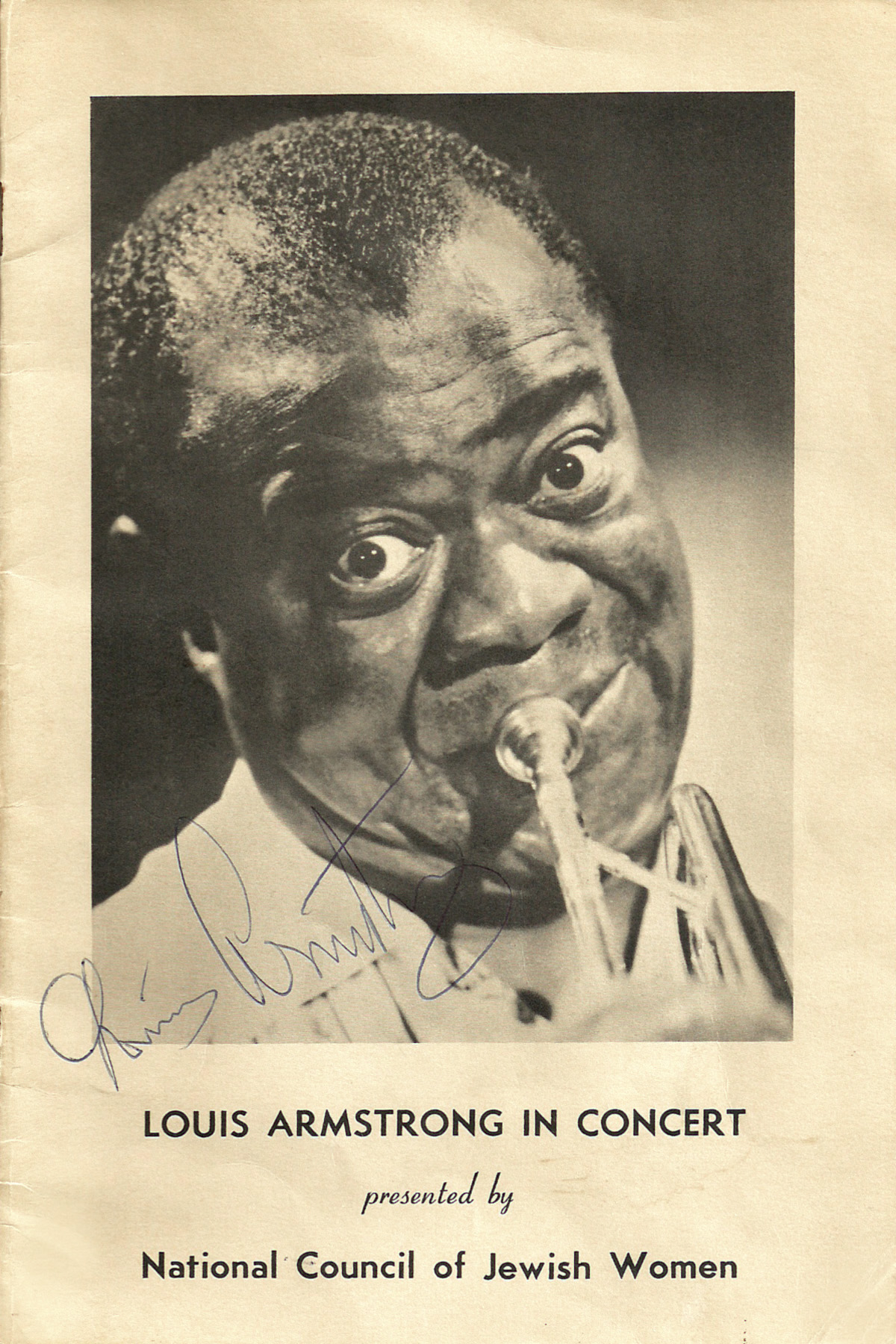 Thanks to Stephen Wall (70) for preserving this signed copy of the program, one student among others who were enthralled to have a private and inspiring meeting with the master of trumpet.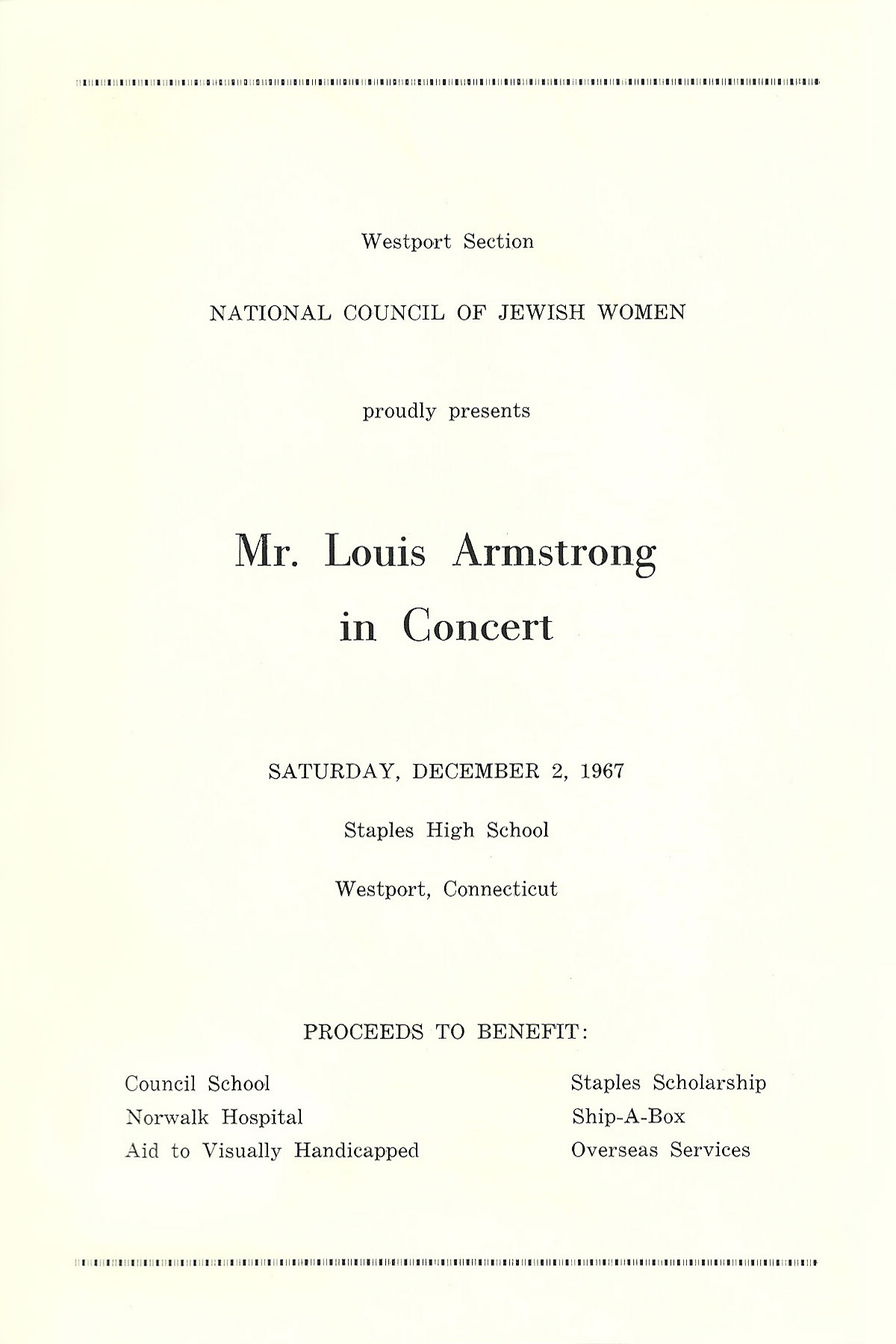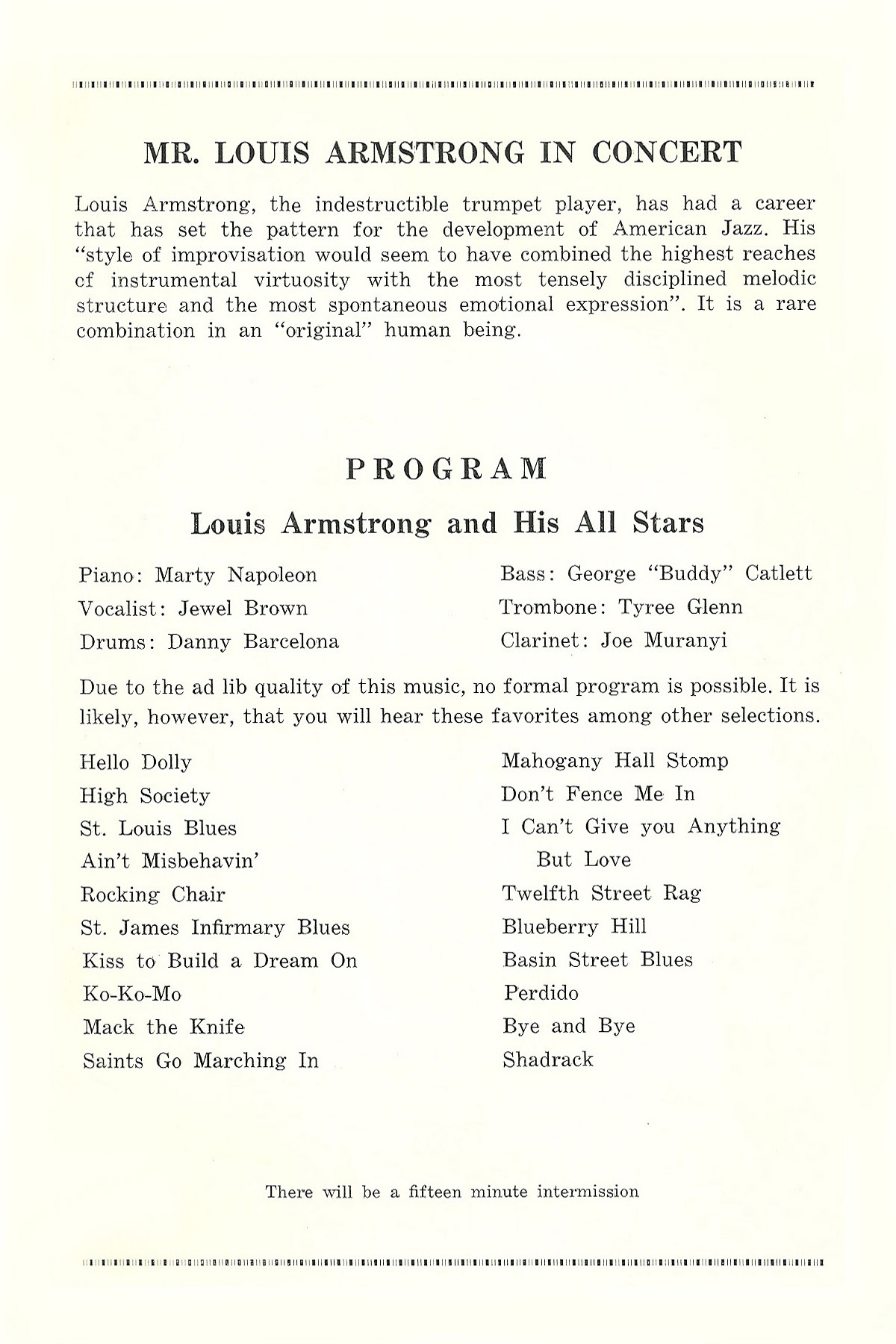 last update: Nov 2014